The Mulch Wonderful Time of the Year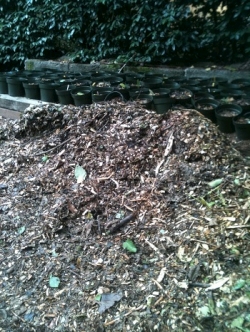 If it's December, we must be mulching!
During the summer, we roamed the garden looking for and identifying bare spots that tend to get weeds, especially the persistent and not-so-welcome buttercup and morning glory.
This winter, we've been making sure to cover those areas with a thick coating of woodchips and cardboard to help prevent weeds from returning. To learn more about mulching, check out the full details from last December's blog post on sheet mulch. Click here!
This entry was posted on 12/18/2012 in Northwest Gardening Blog by PowellsWood