What is Sustainable Gardening?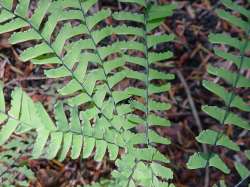 The Oregon-Washington Master Gardener Handbook describes sustainable gardening as "a straightforward concept that requires only slightly more planning than conventional gardening."  The Handbook elaborates:
A sustainable garden is one that thrives with minimal inputs of labor, water, fertilizer, and pesticides.  Sustainable gardening may also mean altering your perception of the "perfect garden." Lawns that are lush, green, and weed-free; plants with no insect damage; and unblemished fruit may be desirable, but they carry a price.  Sustainable gardens achieve a balance between inputs and outcome.
Start with your soil.  The Handbook notes that "nearly 80 percent of plant problems are related to poor soil."  Next most important is selection of appropriate plant material for your climate, light, and soil conditions. Composting, mulching, and water conservation are also key contributing factors to gardening on a sustainable basis.
PowellsWood, from its very inception, has been devoted to sustainability.  From working with Cedar Grove to test composts to incorporating local runoff into garden features, the design of PowellsWood is tailored for giving back to the Earth, not just taking away.
Click here for details about arranging a private tour, or visit our Contact Form.
PowellsWood is a proud supporter of the home-gardening Landscape for Life approach to the goals of the Sustainable Sites Initiative.

This entry was posted on 05/30/2011 in Northwest Gardening Blog by PowellsWood