Get Your Tickets in Advance… and Save!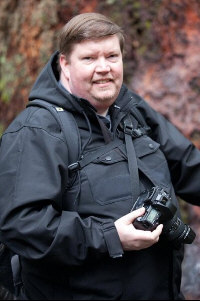 The Buds & Blooms Passport is valid at all five participating venues, and is $20 when purchased at the gate. (Students $10, children 12 and under free.)
A discounted rate of $15 applies if you purchase your tickets in advance. Click here to to order your advance tickets online.
And here's what you'll find at PowellsWood with your Passport… horticulture expert Marianne Binetti; master storyteller Margaret Read MacDonald, PhD; aquatic plant specialists Scott and Kathy Ramin; and photographers Michael Brunk (right) and Brian Morris. Live music by harpist Victoria Norman and bluegrass musicians W.B. Reid and Bonnie will also be on hand.
Tickets are good for both days, at all venues—so make a weekend of visiting the wonderful gardens of Federal Way!
This entry was posted on 05/08/2012 in Northwest Gardening Blog by PowellsWood