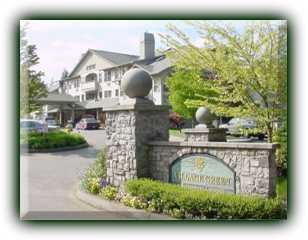 Village Green was finally developed on the Federal Way parcel in the 1990s. The property is a model of Monte's dedication to quality of life, and working with city planners for the benefit of the environment—implementing flood control for local wetlands, and minimizing the use of harmful chemicals and pesticides.
"The thing that motivates me most," Monte said recently, "is the feeling I get when an elderly man or woman comes up to me in supermarket and says, "I just want you to know how much the home you built has meant to me and my family.'" He stops to smile. "People deserve to be treated well."
It's a family thing, indeed. Today, children Brooks, Todd, and Heidi are also involved in the family business.